Anping Huahaiyuan Metal Mesh Co., Ltd. (Anping Huahai Metal Mesh Factory) is a professional manufacturer of wire mesh fences, temporary fences, razor wire fences, Hesco barriers, welding fences, 358 fences, stone cages, rockfall nets, stainless steel wire mesh, welded mesh, The manufacturer of ginning net, vibrating screen, mine screen mesh series and safety series. Located in the famous Chinese hometown of wire mesh - Anping County, Hebei Province. Founded in 1998, it covers an area of 23,800 square meters. In recent years, it has contracted the construction network of national key projects and provincial and municipal engineering projects. Our products have been exported to Europe, the United States, the Middle East, Southeast Asia, Africa and other parts of the world. . Although we have passed the ISO9001: 2000 quality management system certification standards, we are very focused on continuously improving product quality. We strive to provide customers with more varieties, better quality, reasonable price, prompt delivery, and reliable after-sales service. Our rules are to meet the requirements of our customers and to satisfy our customers. We want to establish friendly trade relationships with our global customers. Welcome to visit our factory!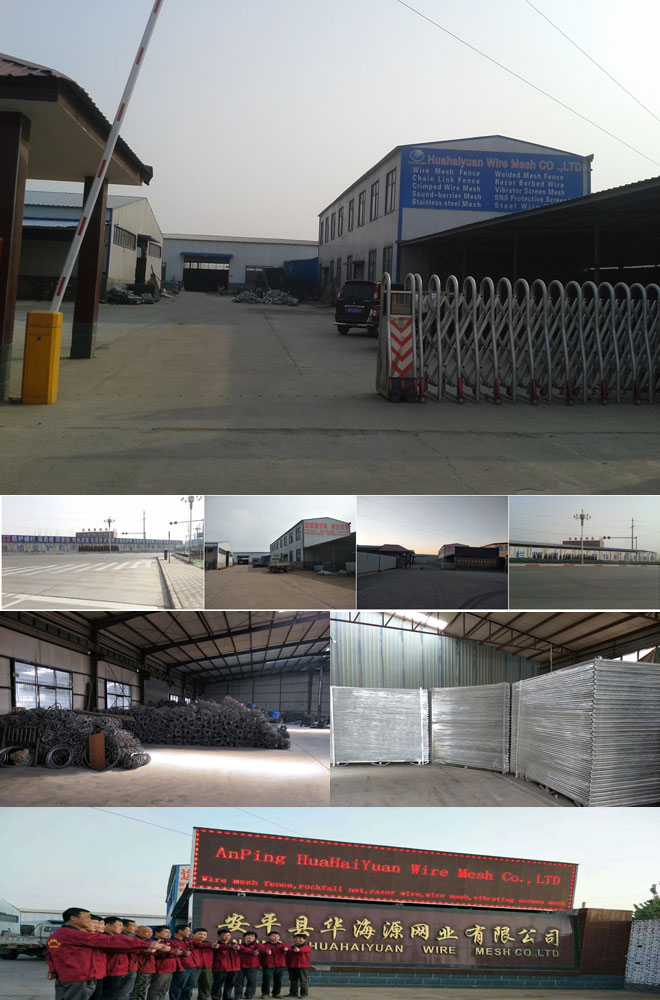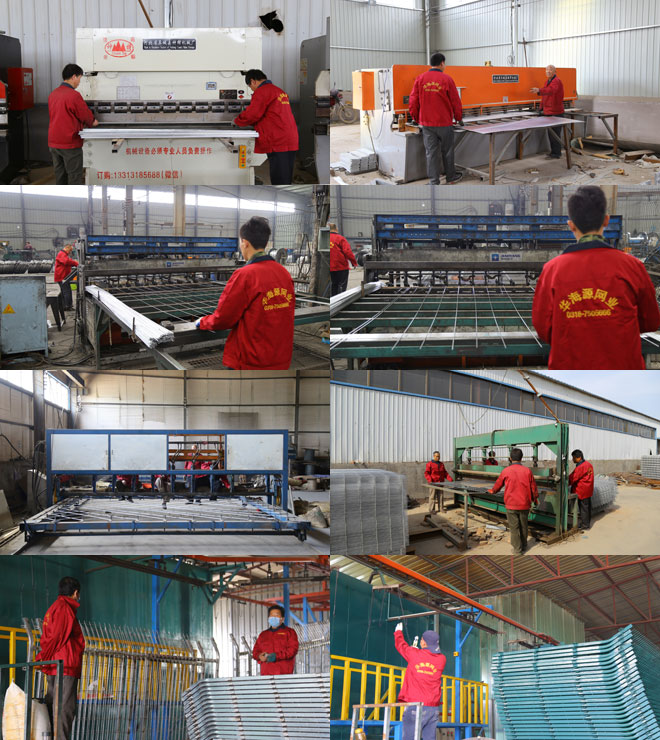 Leading products:
Protective net---is used for isolation barriers such as highways, railways, airports, ports, terminals, municipalities, prisons, and residential areas.
Construction Network---Steel welding network for coal mines, building buildings, road construction, airports, ports, etc.
Decoration net---for parks, lawns, hotels,...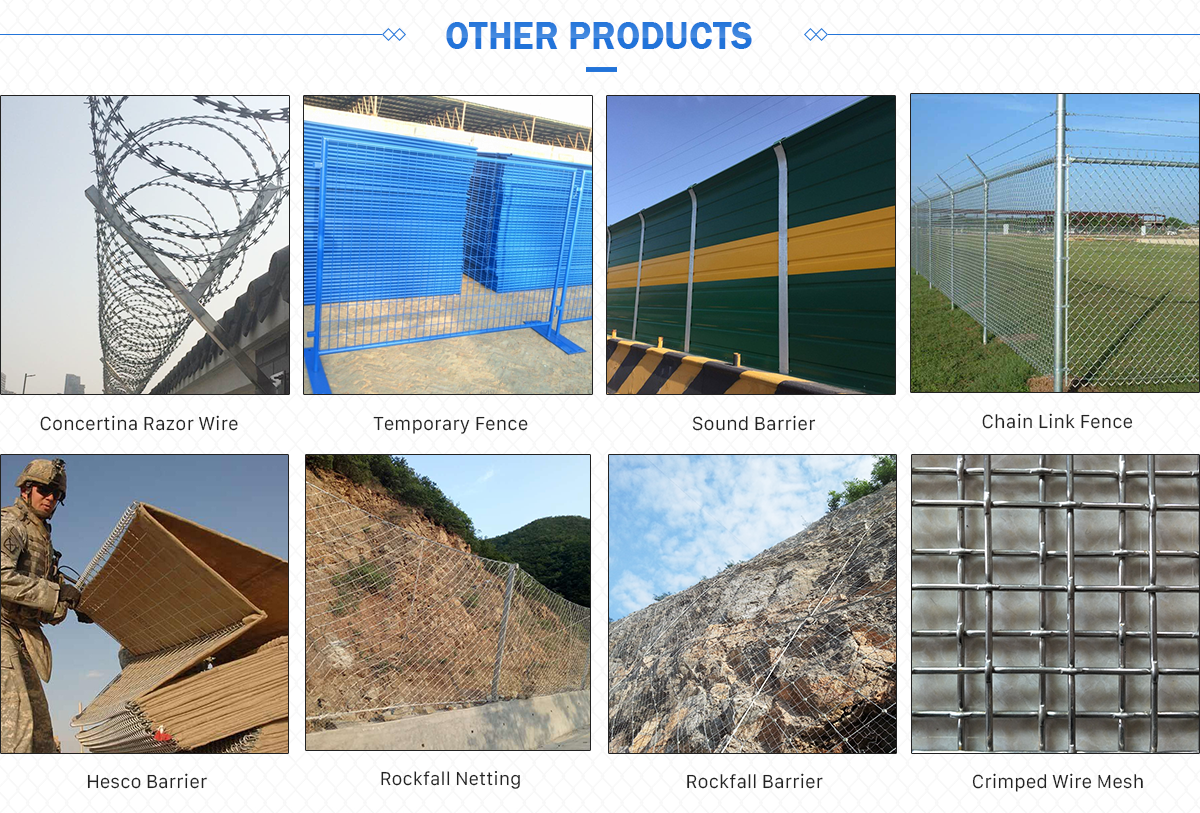 Huahaiyuan History:
1. In 1987, Mrs. Wang led five villagers to start weaving wire mesh. At that time, the old machines were mostly supported by humans and the speed was very slow.
2. In 1995, Mrs. Wang began to use her father's advanced machine RGK to automatically control the warp wire feeding, which is highly efficient. Processing for crimped webs.
3. In 1998, Mr. Wang graduated from university. Mr. Wang broke the tradition of looms, bought a welder and started welding nets.
In 2000, Mr. Wang began making barbed wire fences for the railway station.
In 2005, Mr. Wang Yonglong bothered him and began to make razor lines.
6. In 2008, the three brothers Anping Huahaiyuan Wire Mesh Co., Ltd. Start exporting to the world.
We offer a wide range of services to more than 70 countries around the world. Our subordinate factories (ie weaving mills, welding plants, galvanizing plants, razor factories, other metal products factories), and more than 200 machines.