It is one kind of the welded mesh fences, formed by the iron wire , electro galvanized wire , or hot dipped galvanized wire ,which are joined together welding the wire though welded mesh machine, and then curvy into suitable angle in bending mesh machine. After curvy , there will be some extra process such as powder coating .The welded mesh fence also are used in combination with peach post, square post or round post.
3D fence panel size
Panel height

Panel Length

Wire Diameter

Mesh Size

Folds No.

0.6/0.63m

2.5m

Gal + Powder Coated

3.85mm/4.0mm

4.85mm/5.0mm

Gal + PVC Coated

3.0mm/4.0mm

4.0mm/5.0mm

Hot-dipped Gal.

50*200mm

55*200mm

50*150mm

55*100mm

2

1.0/1.03m

2

1.2/1.23m

2

1.5/1.53m

3

1.7/1.73m

3

1.8/1.83m

3/4

1.9/1.93m

3

2.0/2.03m

4

2.4/2.43m

4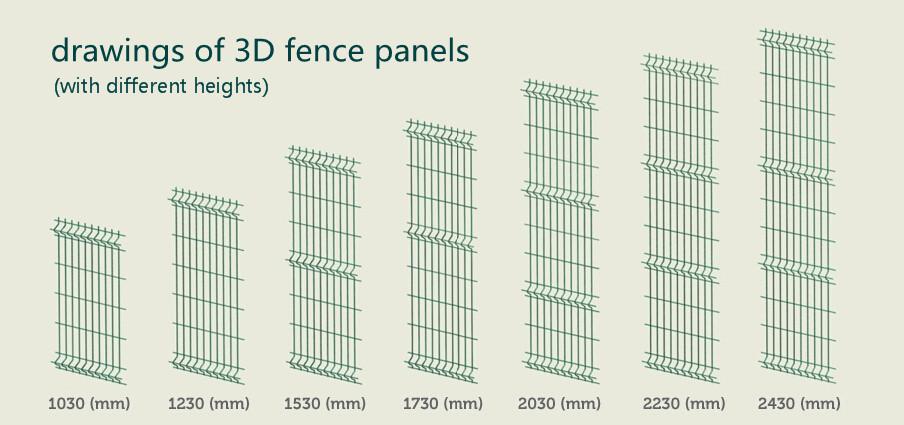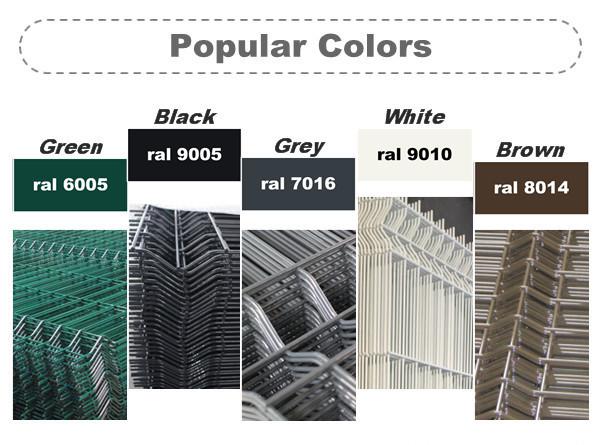 3D Production Flow
· Material (wire)
· Straightening & Cutting short
· Welding to panels
· Electro galvanizing
· Making folds (bends)
· Parkerizing
· Powder coating, or PVC coating
· Packing
· Container loading
· Shipping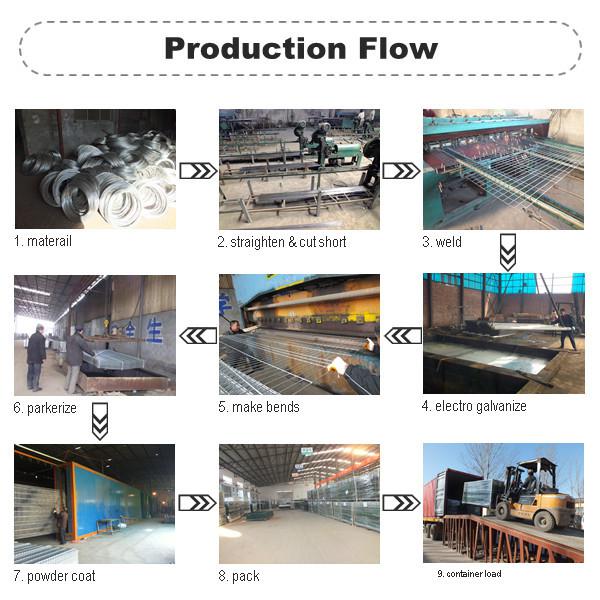 Packaging & Shipping
1> There is piece of bubble plastic at the bottom of the pallet to avoid the pallet destroyed the panels
2> There are 4 metal corners to keep the pallet more strong.
3> There is metal plate under each line of plastic bandage to reduce the apressure of fence panels.
4> There are wooden plates on the top of fence panels which can protect the fence panels avoid being crushed by other pallets.